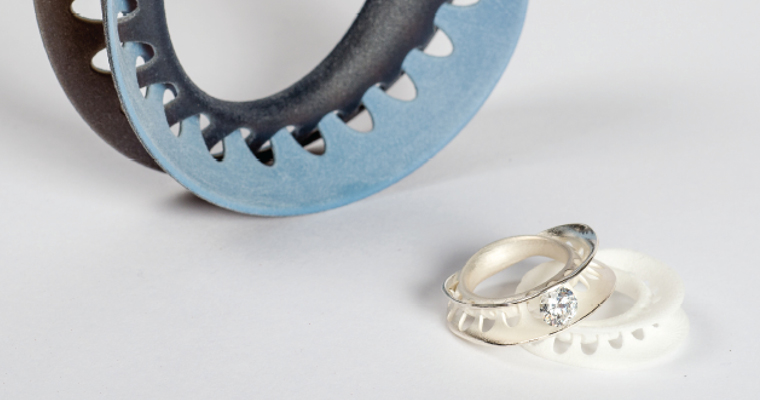 Unhanded
Making under the influence of digitalism
Saturday September 17th, 2016
Arts Court Theater
2 Daly Ave
10AM-5PM
Cost: $50 (includes light lunch); Artist Rate $35 (CARFAC Members); Students $20 (lunch not included)
Tickets available online here
Making something has never been easier, and yet the tools for making are more and more complicated. Objects themselves have never been more unstable, transformative and even intelligent. Objects have never been more exciting than they are at this moment!
The Unhanded Symposium brings together a range of perspectives from different disciplines to discuss, debate and interrogate what it means to make objects in the 21st century. Through a series of four panel discussions we will explore ideas around language, materials, mistakes, challenges and opportunities when working at the intersection of digital and physical technologies.
A full schedule is available below, with more detailed descriptions of the panel discussions and the participating panelists.
Two morning and two afternoon sessions are broken up with a light meal served by Lunch.
Drinks will follow at the end of the day.
Please contact us if you have any questions!
Ryan Stec, Artistic Director, artistic@artengine.ca
Follow us on Twitter @artengine
Check out #unhanded for people, projects and ideas related to the symposium.
Header image: Flipped Bracelet and Ring, Greg Sims
Schedule
Project Funders


Session 1
How do we talk about making in the 21st century?
Led by Steven Loft with Sandra Alfoldy and Valerie Lamontagne
Our first panel considers the way we talk about making. Which terms do you we use to describe what is done now? Some reach back to claim connection to european traditions of craft while others search for new broadly inclusive language. What is important in staking a claim on terms and definitions? How do we facilitate constructive and inclusive conversations about making?
Sandra Alfoldy
Dr. Sandra Alfoldy received her Ph.D. in craft history from Concordia University in 2001, and completed her postdoctoral fellowship at the University of Rochester in 2002. Her current research focuses on the relationship between craft and popular culture. She is the author of "The Allied Arts: Architecture and Craft in Postwar Canada" (McGill Queen's University Press, 2012), "Crafting Identity: the development of professional fine craft in Canada" (McGill Queen's University Press, 2005), editor of "Neocraft: Modernity and the Crafts" (NSCAD Press, 2007), and co-editor of "Craft, Space and Interior Design: 1855-2005" (Ashgate Press, 2008).
Dr. Alfoldy co-curated the ongoing international exhibition "Naked Craft," a Scottish-Canadian collaboration, the 2007 traveling exhibition "On the Table: 100 Years of Functional Ceramics in Canada," and was the chief curator of the Canadian Fine Craft exhibition at the 2009 Cheongju International Craft Biennale in South Korea, and the Canadian Fine Craft exhibition at the 2010 Olympic winter games. In 2007 she organized the international Neocraft: Modernity and the Crafts conference at NSCAD University.
Valerie Lamontagne
Valérie Lamontagne is an artist-designer and PhD scholar researching "Performative Wearables: Bodies, Fashion, Technologies and Laboratory Cultures" at Concordia University where she teaches in the Department of Design & Computation Arts. She has curated and collaborated on design and media arts exhibitions and events such as: "The Future of Fashion is Now" at Museum Boijmans Van Beuningen, Rotterdam, Netherlands (2014); "TechnoSensual" at MuseumsQuartier, Vienna, Austria (2012); "Clothing Without Cloth" at V2_ Institute for the Unstable Media, Rotterdam, Netherlands (2011); "Electromode" at Vancouver Winter Olympics, Canada (2010); "Sartorial Flux" at A+D Gallery, Columbia College, Chicago, USA (2006); "Ellipse" at Musée National des Beaux Arts du Québec, Canada (2002); and "Location / Dislocation" at New Museum, New York, USA (2001). Her artworks and designs have been featured internationally in festivals, galleries, museums, magazines and publications. She is the owner & designer at 3lectromode, a wearable electronics atelier dedicated to avant-garde crafting and consulting in fashionable technologies; and founder-director of Agence Simultané, a post-digital incubator and production company.
Steven Loft
Steven Loft is a Mohawk of the Six Nations with Jewish heritage. A curator, scholar, writer and media artist, in 2010 he was named Trudeau National Visiting Fellow at Ryerson University in Toronto, where he continued his research into Indigenous art and aesthetics. Loft has held positions as Curator-In-Residence, Indigenous Art at the National Gallery of Canada (2008-2010); Director/Curator of the Urban Shaman Gallery, Winnipeg (2002-2008); Aboriginal Curator at the Art Gallery of Hamilton (2000-2002) and Producer and Artistic Director of the Native Indian/Inuit Photographers' Association (1993-1998). He is currently the coordinator of the Aboriginal Arts Office of the Canada Council for the Arts. He co-edited Transference, Technology, Tradition: Aboriginal Media and New Media Art (Banff Centre Press, 2005) and is the editor of the Coded Territories: Indigenous Pathways in New Media (University of Calgary Press, 2014).
Tom Bessai, OAA, MRAIC Managing Director, Design Fabrication Zone, Ryerson University and Principal, Denegri Bessai Studio Architecture
Tom Bessai is a registered architect in Ontario. He is the Managing Director of the Design Fabrication Zone at Ryerson University, an institutional incubator focused on innovative digital fabrication practices and workflow. He is coordinating the construction and fit-out of a new state-of -the art workspace on campus- The Ryerson Futurelab. Under DFZ direction, the lab will feature versatile robotics infrastructure with the capacity for advanced fabrication and augmented reality production and performance.
Tom is a founder and principal for technology and design research at Denegri Bessai Studio. The work of the studio has appeared in a range of local and international publications. DB Studio has won numerous awards including the 2016 Ontario Association of Architects Award for Best Emerging Practice. Before founding DB Studio with partner Maria Denegri, Tom worked for several prestigious architects including Arriola Fiol Arquitectos in Barcelona and the office of Frank Gehry in Los Angeles.
Tom has a Bachelor of Arts from the University of Alberta, a Bachelor of Architecture from the University of British Columbia and a Master of Architecture from the University of California Los Angeles. In 2013 he completed a cycle of research at the University of Michigan, Taubman College of Architecture in the area of design technology and material systems. Tom held a faculty position at the Daniels Faculty of Architecture at the University of Toronto from 2001 to 2014. He has taught advanced design and fabrication at the University of Waterloo, Carleton University and Ryerson University. His experimental design/research work has been widely presented and exhibited and has been published in both popular and pier reviewed journals.
Session 2
What new relationships to materials emerge in the use of digital and mechanical tools?
Led by Rachel Gotlieb with Joanna Berzowska, Garnet Hertz and Greg Sims
In this panel we ask about the variety of new relationships with materials that emerging with the increasing ubiquitousness of digital technologies. With the increased complexity of tools we wonder how do we learn about materials? How do we get to know them? How do we share this knowledge? We can now know the molecular structure of wood or metal without touching it. Is this a more intimate relationship than working directly with our hands? Does it matter? If the objects coming out of digital and mechanical processes are more removed from our handywork, how might they carry the mark of the machine? Should we be able to read the machine in the material?
Joanna Berzowska
Joanna Berzowska is Associate Professor of Design and Computation Arts Department at Concordia University in Montreal [http://www.concordia.ca/design] as well as the founder and research director of XS Labs [http://www.xslabs.net], a design research studio with a focus on innovation in the fields of electronic textiles and reactive garments. She is also the Head of Electronic Textiles at OMsignal [http://www.omsignal.com], a wearable and smart textile platform that enables leading fashion brands to design smart apparel.
A core component of her research involves the development of enabling methods, materials, and technologies, focusing on innovation in composite functional fibers, soft electronics, and additive manufacturing. Joanna's art and design work has been shown in the V&A in London, the Cooper-Hewitt Design Museum in NYC, the Millennium Museum in Beijing, the Art Directors Club in NYC, the Australian Museum in Sydney, NTT ICC in Tokyo, SIGGRAPH, ISEA, SIGCHI, and Ars Electronica Center in Linz among others. She holds a graduate degree from the MIT Media Lab. She lectures internationally about the field of electronic textiles and related social, cultural, aesthetic, and political issues. More info: http://www.berzowska.com/
Rachel Gotlieb
Rachel Gotlieb is currently Adjunct Curator at the Gardiner Museum. She served as the founding Curator of the Design Exchange between 1990–2002, and co-wrote Design in Canada (Knopf Canada, 2001). She has curated and co-curated several important exhibitions, including: Pop: Design from the Space Age (Design Exchange 1994); Thor Hansen: Crafting a Canadian Style (Textile Museum of Canada, 2005), , and Beaver Tales: Canadian Art and Design (University of Toronto Art Centre, 2008). She has taught design history at Ryerson University School of Fashion, OCAD and Sheridan College. She created and implemented the Studio North and Prototype exhibits for Canadian artisans at the Toronto Interior Design Show, as well as conceived and directed its Conversations in Design annual symposium.
Rachel received her M.A.in Design History at the Royal College of Art & the Victoria & Albert Museum, where her thesis topic investigated "The Aesthetic Criteria and Vocabulary of British Studio Potters and Art Manufacturers 1914-1930.". She is a PhD candidate in Art History at Queen's University in Kingston, Ontario.
Garnet Hertz
Dr. Garnet Hertz is Canada Research Chair in Design and Media Arts and is Associate Professor in the Faculty of Design and Dynamic Media at Emily Carr. His art and research explores themes of DIY culture and interdisciplinary art / design practices. He has shown his work at several notable international venues in thirteen countries including SIGGRAPH, Ars Electronica, and DEAF and was awarded the 2008 Oscar Signorini Award in robotic art. Hertz is founder of Dorkbot SoCal, a monthly Los Angeles-based lecture series on DIY culture, electronic art and design. He has worked at Art Center College of Design and University of California Irvine. His research is widely cited in academic publications, and popular press on his work has disseminated through 25 countries including The New York Times, Wired, The Washington Post, NPR, USA Today, NBC, CBS, TV Tokyo and CNN Headline News. More info: http://conceptlab.com/
Greg Sims
Greg Sims is an artist, designer and educator based in Toronto, Canada. He completed his undergraduate studies at OCAD University and later pursued postgraduate studies in England at the School of Jewellery- Birmingham City University. Since completing his MA degree in 2003, Sims has taught extensively at NSCAD University in Halifax and more recently at OCAD University. He teaches studio courses from Introductory to Master's level, as well as developing curriculum and teaching courses in digital design and fabrication.
Greg Sims' work has been exhibited nationally and internationally. With a sense of humour, Sims' work challenges conventions, finding new and meaningful expressions that question the role of jewellery within society. His interest in innovative methods of production and industrial techniques, combined with a vast knowledge of materials has led to many opportunities beyond jewellery. In 2013 Sims, organized and curated Making It Real, an international exhibition of digitally fabricated objects. From 2007-11, he worked as a design engineer with the @lab research facility at NSCAD and Dalhousie University, designing and manufacturing collapsible, responsive structures on an architectural scale (tents, stage sets and furniture). He continues to design and manufacture prototypes and products for various clients as well as building an active studio practice. More info: http://gregsims.ca/
Session 3
What are the opportunities when the abstract world of computing encounters the material world?
Led by Greg J. Smith with Sarah Brin, Del Harrow and James Hayes
The world inside the computer is one built on rules that we have written. The world outside is more complicated and largely out of our control. How do the rules of making inside the abstract world of computing push up against the complicated material one around us? What kind of errors and opportunities arise when the two worlds meet? Is a new aesthetic always bound up in formal exploration of algorithms or is there something else that can happen? Is it important for there to be a new aesthetic or is it inevitable?
Sarah Brin
Sarah Brin is a new media curator. Her research interests include digital fabrication, participation, artist-made games, and public spaces. Some of her prior projects include working as the Public Programs Manager for Autodesk's Pier 9 Workshop, where she commissioned digital fabrication projects from creatives working with architecture, design, fine art, and other disciplines. At Autodesk, she founded the Experimental Research Lab, an interdisciplinary research group focused on creating accessible public discourse surrounding meaningful applications of technology. She also curated the largest art exhibition currently orbiting Earth's atmosphere.
Sarah holds an M.A. in Art and Curatorial Practice in the Public Sphere from the University of Southern California, and a B.A. in European Cultural Studies from Brandeis University. You may have seen her projects in SFMOMA, MOCA, Babycastles, The Armand Hammer Museum, UCLA, LACE, Vice and elsewhere. She doesn't live anywhere in particular at the moment. More info: http://www.sarahbrin.com.
Del Harrow
Del Harrow is a sculptor and educator based in Fort Collins, CO. He is an Associate Professor of Art at Colorado State University and taught previously at Penn State University and Kansas City Art Institute. Del has lectured widely: at The University of Colorado, Alfred University, and the Harvard University Graduate School for Design, among others. He has taught a number of workshops (recently at Penland School, Haystack Mountain School, and Cranbrook Academy of Art) that address Digital and Parametric modeling in conjunction with analog fabrication and hands-on work with clay.
His work explores this same intersection of digital design with manual and skill based fabrication processes, and it has been shown recently at the NCECA conference, The Dolphin Gallery in Kansas City, MO, and the Denver Art Museum. He co-curated (with Stacey Jo Scott) the 2013 exhibition New Morphologies: Studio Ceramics and Digital Processes at the Schein-Joseph International Museum of Ceramic Art at Alfred University. More info: http://www.data-clay.org/
James Hayes
James is a PhD candidate at the Azrieli School of Architecture and Urbanism and a researcher at the Carleton immersive Media Studio. His research focuses on coupling digitization technologies such as laser scanning and photogrammetry with digital fabrication technologies like 3D printing, CNC routing and robotic milling. Most recently he became a founding partner of If Then Architecture Inc., a firm that aims to leverage the power of digital technologies in the realization of architecture.
James is also a sessional lecturer at Carleton University and has worked in architectural practice in Ottawa and Dublin, Ireland. He holds a B.Sc. in Architecture from Lawrence Technological University, and an M.Arch. from Carleton University.
Greg J Smith
Greg J. Smith is a Toronto-based writer and editor that is interested in media art and its broader cultural implications. He is the Editor-in-Chief of HOLO magazine and a Contributing Editor at Creative Applications Network. Greg's writing has appeared in Rhizome, ICON, Musicworks, the V2_ Institute for the Unstable Media's Blowup Reader eBook series, and numerous catalogue essays.
Greg has presented work internationally at festivals and institutions including Sónar+D (Barcelona),Resonate (Belgrade), MUTEK (Montréal), the Western Front (Vancouver), and he serves on the Board of Directors at InterAccess. Over the last decade, he developed and taught numerous media and communications related courses within the CCIT program (U of T Mississauga/Sheridan College), OCAD, and McMaster University. More info: http://serialconsign.com/
Session 4
Round up and highlights
Led by Ryan Stec with Rachel Gotlieb, Steven Loft and Greg J. Smith
This final session for the day brings together the facilitators of the previous three panels to discuss their observations and insights on the day's discussion. This session will pull together threads from the many discussions and also open up for more questions from the attendees of the symposium.
Roger Connah will join us as the final facilitator of the day bring together ideas from the days discussion, expanding and challenging us as we undertake a more free form discussion.
Roger Connah is a writer and teacher based in Ruthin, North Wales, where he runs The Hotel Architecture Retreat and Resistance Centre, and an Associate Professor at the Azrieli School of Architecture and Urbanism. He is the author of over 20 books on architecture, art and culture: How Architecture Got Its Hump (MIT 2001), Welcome to the Hotel Architecture (MIT1998), and The Rest is Silence Zahoor ul Akhlaq -- Art and Society in Pakistan (Oxford University Press 2012).
>His architectural and urban work includes formal, informal and speculative practices. Sequentially; project leader of Mataya Arquitectos, Luanda (Angola); ongoing direct-build projects (currently) in Oslo and Luang Prabang (Laos) and, thirdly, as Heron-Mazy, an architectural studio for speculative and alternative projects (competitions, films, animations, texts, provocations – amongst them: White House Redux 2008, and Sick City 2015).
Reception
A reception for participants will follow the event.
Snacks will be provided and drinks are by donation.