Electric Fields

23-26 November 2011
The 2011 Electric Fields focuses on the relationship between sound and space. We have commissioned a number of artists to develop projects that engage with specific spaces around the city: a public pool; a basilica church; civil service buildings; iconic national architecture. Electric Fields will use your ears to redefine your perception of the spaces around you.
Polytectures
A soundwalk exploring the relation between music and architecture

23 November
Bytown Museum, 5PM, FREE
1 Canal Lane, Ottawa
> get more info <
Church Music
10-speaker surround sound to lift the spirit

Thursday, 24 November 2011
Doors 8:30, performance 9:00PM, Tickets $10
St. Brigid's Centre for the Arts
302 St. Patrick St., Ottawa
> get more info <
Swim Sound
A truly immersive sonic experience
Friday, 25 November 2011
Doors 9:30, performance 10:00PM
Sold out!
2nd Show added
Doors 10:45pm, performance 10:00PM, Tickets $10
Champagne Bath
321 King Edward Ave., Ottawa
> get more info <
Electric Pow Wow
Re-thinking the dance floor

Saturday, 26 November 2011
Doors 9:30, performance 10:00PM, Tickets $10
Museum of Civilization, Grand Hall
100, rue Laurier, Gatineau
> get more info <
Media Sponsor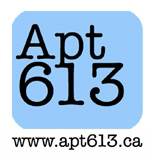 About EF
Started in 2003 at Galerie SAW Gallery by Jason St-Laurent and Tam-Ca Vo-Van as a spotlight on electro-acoustic and audio-visual performance and installation, the biennial event moved to SAW Video and evolved to focus on local, national and international music and media artists with a increasing technological engagement in their work.
In 2008, Artengine took over the project and produced a third edition, expanding the reach of the festivals programming, while fostering stronger networks between new media artists in and outside the capital region.
As a deeper engagement with technological expression winds through many forms of creative expression, so expands the collaborations at the heart of the festival. From the Canadian Film Institute to The Ottawa Art Gallery to local music promoters the festival weaves a thread through the creative fabric of the city and we pulls it together into a concentrated week of electric events.